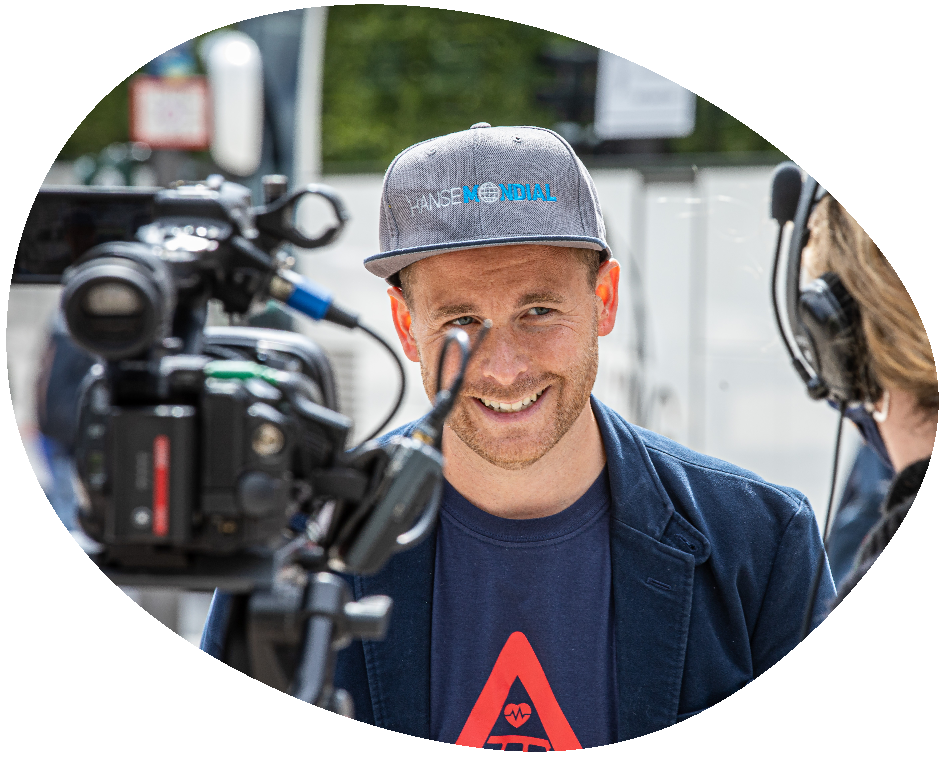 Mein Ziel: Ich will so viele Autos von der Straße holen wie möglich!
Meine Passion ist die Mobilität von morgen. Deshalb möchte ich so viele Menschen wie möglich davon begeistern und auf brennende Probleme aufmerksam machen.
Mit dem Fokus auf das Thema Bus halte ich bei führenden Mobilitäts- und Innovationsveranstaltungen Keynotes, kläre auf und gebe neue Ansätze, nachhaltig von A nach B zu kommen. Meine Motivation ist es, Menschen zu empowern und zusammen die Weichen für eine bessere Zukunft zu stellen. Denn nur gemeinsam können wir es schaffen, nachhaltig etwas zu verändern.
Future of Festival
[25.-26. November 2022]
BOE – Dortmund
[11.-12. Januar 2023]
re:publica – Berlin
Moderation
[08. Juni 2022]
BUS2BUS – Berlin
Live Podcast
[27.-28. April 2022]
SWISS MOBILITY TALKS
[22. Februar 2022]
ESB – SPORT.TOURISMUS.FORUM
[15. Februar 2022]
Future of Festivals
[26.-27.11.2021 Berlin]
IAA Mobilitiy
[07.-12.09.2021 München]
EuroMindsGipfel
[05.-06.08.2021]
Ein Auszug:
ITS World Congres
[11.-15.10.2021 Hamburg]
HSV Supplier
[seit 2019]
Hamburg Towers – BBL
[seit 11/20]
Viktoria Berlin
[seit 07/21]
Referenzen in Bild und Ton
re:publica [08. Juni 2022]
Moderator - Lost in Transportation: Zwischen Neun-Euro-Ticket und Weltraumtaxi
Olga Nevska, CEO Telekom MobilitySolutions, und Nari Kahle, Mobilitätsmanagerin und Autorin des Buch "Mobilität in Bewegung" diskutieren die Mobilitätswende. Wie werden Busse und Bahnen endlich zur echten Alternative? Werden die klassischen Mobilitätsanbieter die Wende stemmen, oder braucht es ganz neue Player am Markt?
Julien Figur nimmt dabei als Moderator eine für ihn neue Perspektive ein und sammelt wertvolle Erfahrung.
Referenzen in Bild und Ton
ESB - SPORT.TOURISMUS.FORUM [15. Februar 2022]
Pannel - Fanreisen: Einmalgeschäft oder nachhaltiges Füllhorn für Sport-Destinationen
Viele Sport Fans reisen zu Auswärtsspielen und Events Ihrer Mannschaften. Wie wird sich das Geschäft zukünftig entwickeln? Welche Rolle spielt das Thema Nachhaltigkeit dabei? Wie können touristische Dienstleister, Destinationen, Arenen, Clubs und Veranstalter optimal zusammen arbeiten?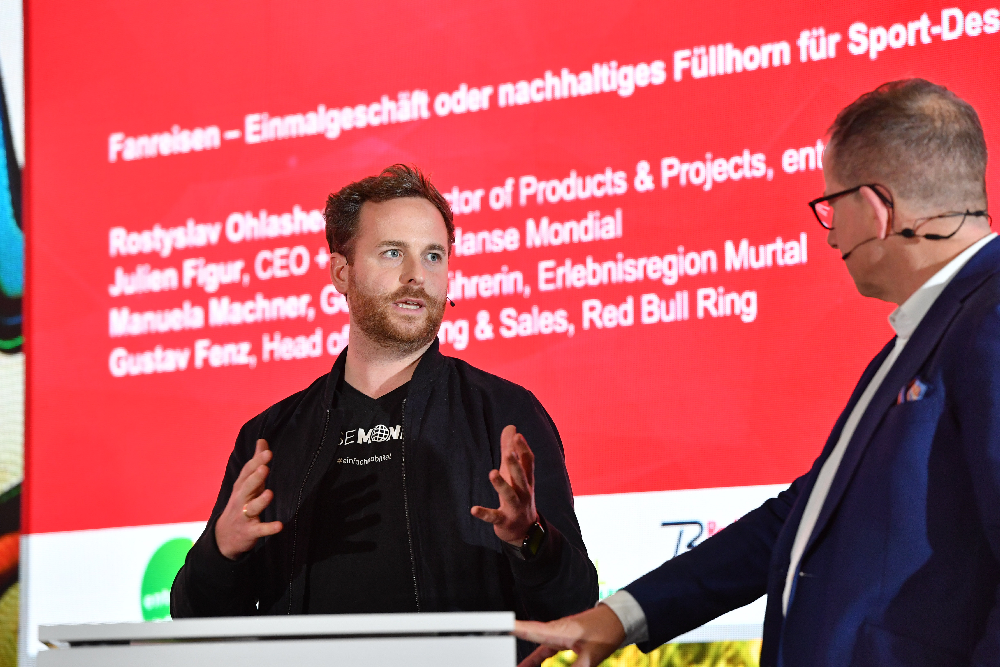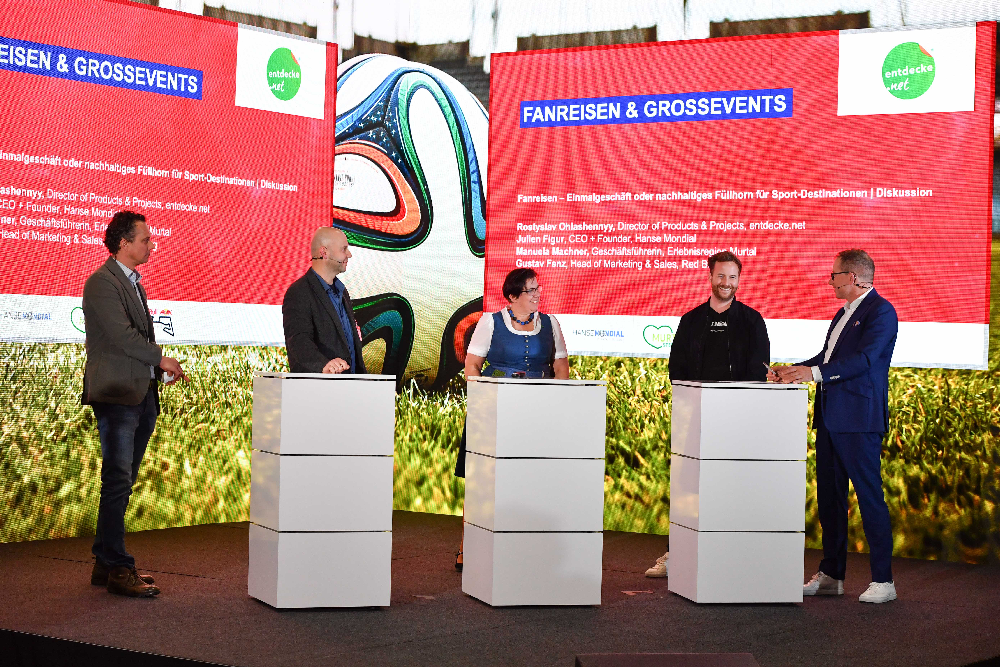 Bilder: Gabriele Griessenböck
Future of Festivals [27.11.2021]
Speaker - Logistik und Nachhaltigkeit
Die Expertengruppe um Julien Figur, Brigitte Fuss und Thies Schröder befasst sich mit der Frage, wie man Dinge auf Festivals dorthin bringen kann, wo sie hin müssen und dabei die Umwelt so wenig wie möglich belastet.
Moderierte Podiumsdiskussion
Der Reisebus in neuem Licht – Nachhaltige und individuelle Mobilität (Video IAA)
ITS World Congress Hamburg 2021
Julien Figur im Interview
Hanse Mondial setzt als erster deutscher Buslogistiker einen E-Bus als Messe-Shuttle ein.